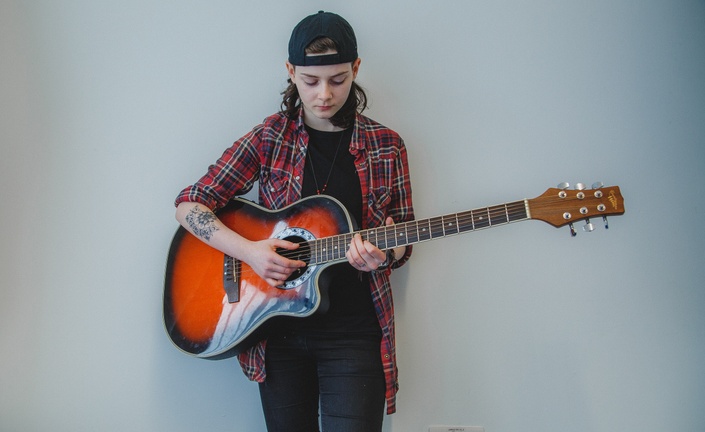 How to Write and Record Your Own Songs
Learn how to create a simple melody on guitar, write and structure lyrics and record your song
Watch Trailer
SINGER SONGWRITER SUSIE BLUE SHOWS YOU HOW TO WRITE AND RECORD YOUR OWN SONG THE EASY WAY
If you have ever wanted to write and record a song using a guitar, Susie Blue will show you how to do it. She is great for giving tips on writing and structuring your lyrics, choosing simple chords and recording your songs with a professional sound.
This class was created as part of The Playhouse CreatEVE event - a free event aimed at girls and women interested or involved with the creative industries.
WHAT YOU WILL LEARN
How to choose simple but great sounding chords for your song
How to write and structure your lyrics
How to have a professional sound when recording at home
When you're finished, make sure to share your work by uploading a recording or video of your song. Then share it with us on Facebook, Twitter or YouTube using the hashtag #creatEVE.
WHAT'S INCLUDED
Detailed Classes Presented to you by Singer Songwriter Susie Blue
RESOURCES
For this class you will need:
A notepad and pen
Guitar (Or any other instrument - if you cant play an instrument your voice will be more than enough!)
Phone (to record your song)
Difficulty Rating: Beginner
In Partnership With
Susie Blue, aka Susan Donaghy, is a 23-year-old folk singer from Derry. She's toured with SOAK, played at Glasgowbury and has already launched two EPs with another one on the way. Find her music at: https://www.facebook.com/susieblueofficial/