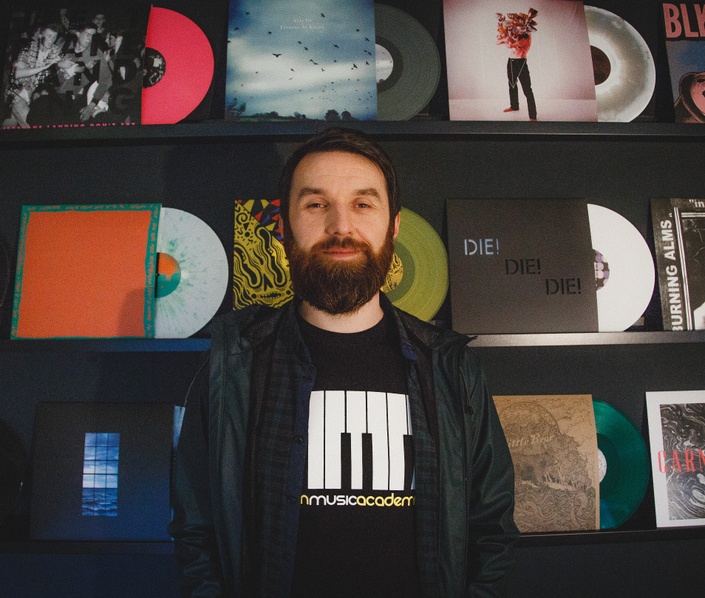 Music Production - How To Create A Track with Ableton Live
Learn how to build a great sounding track that you can share online
Watch Trailer
JONNY DELANEY TEACHES YOU ALL YOU NEED TO KNOW ABOUT ABLETON LIVE SO YOU CAN CREATE A GREAT SOUNDING TRACK OF YOUR OWN.
If you have you ever wanted to produce your own music and tracks from scratch, Jonny Delaney shows you how to do it, using music production software - Ableton Live.
WHAT YOU WILL LEARN
How to download and use Ableton for music production
How to find free sound samples
How to create a great sounding start, middle and end to your track
How to edit, add effects and build your track
Pro Tips that will save you a lot of time
When you're finished, make sure to share your work by uploading a picture or video of your own projects. Then share it with us on Facebook, Twitter or You Tube using the hashtag #makematictrack
WHAT'S INCLUDED
Detailed video classes presented by DJ Jonny Delaney
Links to websites for free samples.
RESOURCES
For this class you will need:
Your Laptop or Desktop (Sorry, this won't really work on mobile or tablet)
You will also need to use the following websites and software:
Samples can be found on the Ableton Live package and also within these websites:
In Partnership With
Jonny Delaney, aka Jonny Boy is a DJ, Music Producer, Promoter, Tutor, Owner of Movin Music Academy and Director of Record Label - Culture Glitch Records.
Find his Tracks here: https://www.mixcloud.com/theboytheycalljonny/ and https://soundcloud.com/theboytheycalljonny