Maker Technologies
A Collection of Classroom Activities + Professional Development Resources
The course bundle includes a selection of classroom projects and PD resources for teachers - all focused on maker technologies.
Throughout your find step-by-step tutorials and project walk-thrus from partners including Sam Labs, Makerversity, The Barbican and many more.
In Partnership With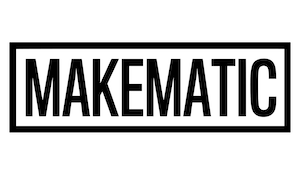 MakeMatic develop exceptional educational content for, and in collaboration with, partners like Crayola, Adobe and Microsoft.
Launched in 2016, our aim is to make high-quality learning more accessible, more equitable and more scalable. You can learn more about us and our team at www.makematic.com/about