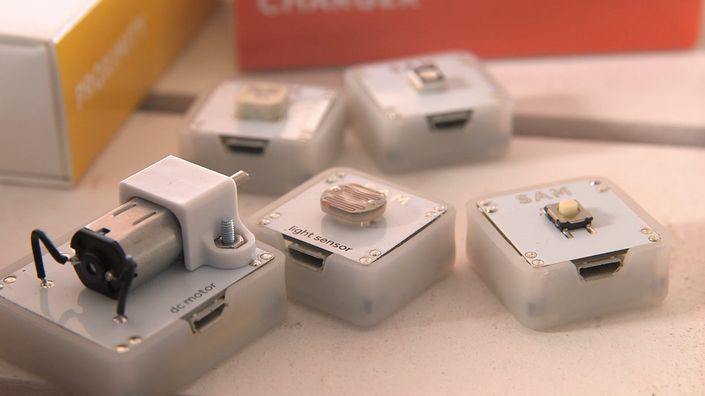 Make a No Cheat Voting Machine with SAM Labs
How to build a classroom voting machine
Students will learn about how voting works and build their own voting booths using wireless SAM blocks
This is a 3 part pack and while the parts work beautifully together, if you only want to do one part you can!
The 3 parts include:
1.Introduction to Voting
2.Creating a Voting Machine using SAM blocks 3.Put your votes out to the world using the SAM app
BACKGROUND
SAM Labs create wireless electronics kits that allow anyone to build their own smart inventions. The wireless blocks are an ideal tool for kids aged 7-12 to learn coding, science and engineering.
Voting can be used in a variety of classroom activities - from student council elections to discussing what they would do if they were a historical figure (e.g., should the Vikings invade Great Britain). Raise a future voter by teaching children about the importance of making their voices heard.