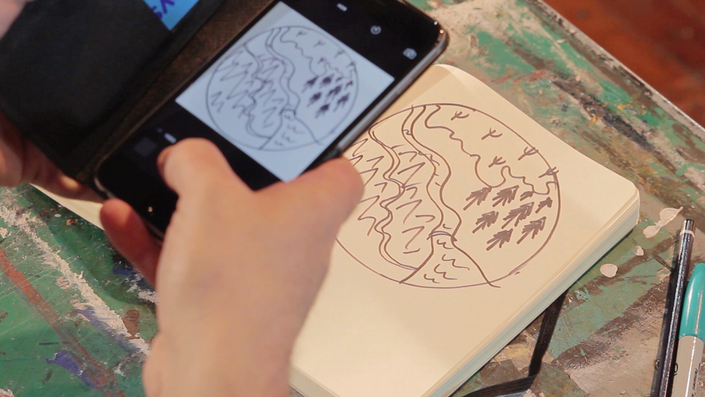 How to Create a Minecraft World Using WorldPainter
Learn how to use WorldPainter to create your own Minecraft adventure maps
Watch Trailer
DIGITAL ARTIST AND MINECRAFT SUPERSTAR ADAM CLARKE SHOWS YOU HOW TO USES WORLDPAINTER TO CREATE AMAZING ADVENTURE MAPS
Digital artist Adam Clarke shows you how to design amazing new maps using World Painter - and then save and play them with your friends. You can use this tutorial to create anything you like. You can create an adventure map, a PVP map or even use it to design a world for you to tell a story in.
This class was created as part of The Barbican's Young Arts Academy - a free network aimed at young creatives or young people aspiring to work in the arts or creative industries.
WHAT YOU WILL LEARN
How to use simple sketches to come up with ideas
How to load your sketches into WorldPainter
How to use WorldPainter to create exciting Minecraft map designs
How to save your map design and load it into Minecraft
There's also a whole section of advance tips and tricks.
When you're finished, make sure to share your work by uploading a picture or video of your map. Then share it with us on Facebook, Twitter or Instagram using the hashtag #barbicanmaps
WHAT'S INCLUDED
Detailed video classes presented by digital artist Adam Clarke
RESOURCES
For this class you will need:
A sketchbook and pencils
Your laptop or desktop (sorry, this won't really work on mobile or tablet)
Access to WorldPainter. It's free: http://www.worldpainter.net
A copy of Minecraft on PC or Mac.
Difficulty Rating: Beginner