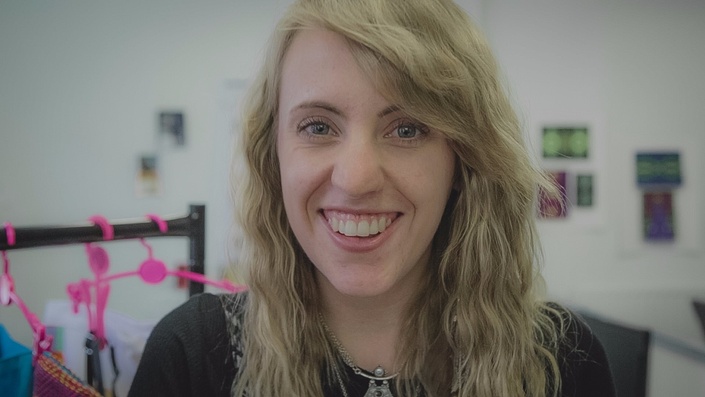 How To Print Your Own T-Shirt From Home
Learn how to create and transfer any printed design onto a t-shirt
Watch Trailer
TEXTILE FASHION DESIGNER MIRIAM STAINSBY SHOWS YOU HOW TO DESIGN A PRINT THAT YOU CAN TRANSFER STRAIGHT ON TO A T-SHIRT USING AN IRON FROM THE KITCHEN
Have you ever thought that some images would look great on a t-shirt, maybe even your own personal design?
In these tutorials for kids, Miriam Stainsby shows you how to transfer any image onto a t-shirt, all from the comfort of your own house. It's sure to make you stand out from the crowd!
WHAT YOU WILL LEARN
How to make a range of designs that could be used on a t-shirt/clothing
How to prepare your design for printing
How to transfer your image onto a t-shirt
When you're finished, make sure to share your work by uploading a picture or video of your very own T-Shirt. Then share it with us on Facebook, Twitter or Instagram using the hashtag #makematictshirt
WHAT'S INCLUDED
Detailed Video Classes Aimed at Children and Presented By Textile Designer Miriam Stainsby
Sample of Miriam's Original Design
RESOURCES
For this class you will need:
You will also need access to the following photo editing software:
Feature image by Action Athletic Wear. https://www.flickr.com/photos/142456245@N07/260927...
Difficulty Rating: Beginner
In Partnership With
Miriam Stainsby is a Textile Fashion Designer. She specialises in woven fabric and print design, using her own loom to produce creations which she then applies to bikinis, headphones, and shoes.
Find examples of her work here:
https://www.facebook.com/miriamstainsbydesign/?fre...