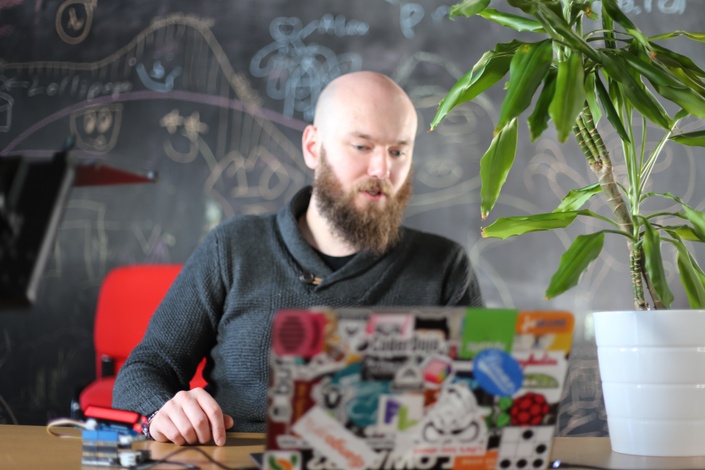 How to Make a Plant that Tweets When It's Thirsty
Learn simple coding and electronics to create a self-tweeting plant with Arduino
Watch Trailer
MAKER ANDREW BOLSTER SHOWS YOU HOW TO MAKE YOUR PLANTS TWEET WHEN THEY NEED WATERED
Researcher and maker Andrew Bolster (Farset Labs) shows you how to use Arduino Yun to make your plants tweet when they need water. You'll learn basic coding, understand how sensors work and get to grips with Arduino.
This class was created as part of DCAL's Creativity Month and is perfect for ages 13+ (although younger ages can definitely have a go, especially if they have used Arduino before!)
WHAT YOU WILL LEARN
The basics of using Arduino Yun
How to build simple electronics
How sensors work and how to use them in your builds
Basic coding techniques including loops
How to test and compile your code
How to use an API to connect your projects to the world
When you're finished, make sure to share your work by uploading a picture or video of your own projects. Then share it with us on Facebook, Twitter or Instagram using the hashtag #farsetplant
WHAT'S INCLUDED
Over 30 minutes of video classes presented by Andrew Bolster from Farset Labs
A video overview of the kit you will need to use
A detailed resource pack with copies of all the code used
RESOURCES
For this class you will need:
An Arduino Yun
A Grove Starter Kit
An LCD display
A soil moisture sensor
Extension header pins
A micro USB cable
Your laptop or desktop
WiFi
A plant!
If you don't have access to these you can buy the parts online on sites like eBay, Amazon, AdaFruit or Spark Fun. You can also get them from retailers like Maplin.
You will also need to use the following websites and software
Difficulty Rating: Intermediate
In Partnership With
Andrew Bolster is a PhD Researcher at the University of Liverpool and a Director at Farset Labs, Belfast's maker space